Our Profile:
Since 2003, All Green Lawn Sprinklers Inc. has been providing quality installations and service to all of upstate New York.
As a family-owned and operated company, we know the importance of both quality work and customer satisfaction. That is why for over the past ten years homeowners, contractors, builders, and management companies have been turning to All Green Lawn Sprinklers for all of their irrigation needs.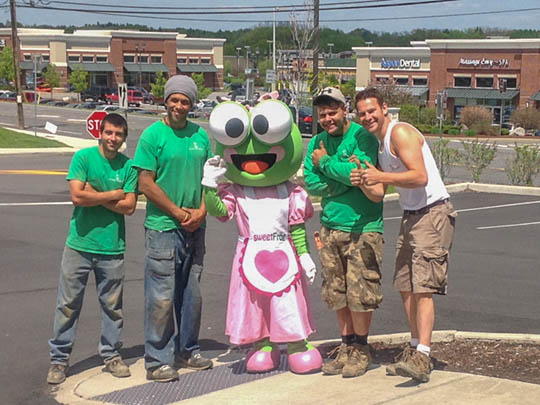 Our Priority:
Our number one priority is customer service whether it be from our superior installation process, our professional service representatives or from the top of line products we install we continually strive to put our customers first. Our precision to detail and our continual push towards excellence in customer service has allowed All Green Lawn Sprinklers to rise above others in customer satisfaction. Give us a call and allow us the opportunity to make you our #1 priority!
Our Guarantee:
Not only do we guarantee the best possible service but we guarantee to use and always recommend the best parts and equipment for the job. To go beyond our words, All Green Lawn Sprinklers, Inc. provides a one year full warranty on all new installations and major repairs. As well as a two year factory warranty on most materials we provide.
All Green Lawn Sprinklers aims for 100% customer satisfaction, which means we will go the extra mile for our clients. The highest compliment we can receive is a great referral – when happy customers recommend us to their friends and family. We know that word of mouth is the best form of advertising and we want our future business to come from our current customers.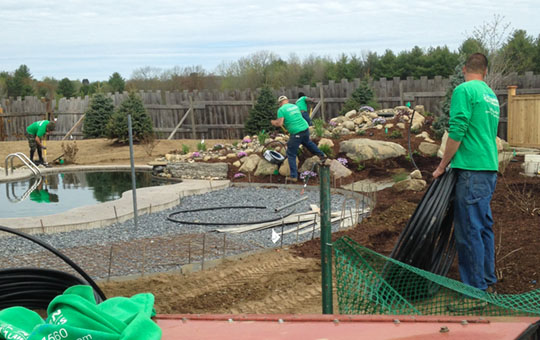 "I would recommend All Green Lawn Sprinklers, Inc. to anyone who wants the job done RIGHT! I'd like to thank Tye Smith and his staff at All Green Lawn Sprinklers for the outstanding job they did with the installation of my sprinkler system. I am very pleased with our system and I praise Tye and his staff for their expertise, hard work, and their professional work ethic. I highly recommend All Green Lawn Sprinkler to anyone who wants quality assistance with their sprinkler system or installation."

– Mike Swanson, Client
OUR MISSION:
To enhance the appearance of our customers' property by providing quality service, technical expertise, and quick response.
We take pride in the reliability of our professional staff and our ability to create excellence.