Be the envy of the night with a well designed low voltage or LED landscape lighting system. Outdoor lighting can transform a property at night while highlighting special features, conversation areas, fountains, walkways and more. Evening lighting is also essential for safety along paths and for all-season enjoyment of a garden. We can help you achieve your goal of enhancing and brightening up your existing landscape with our professional design and installation team.
Design:
Our designers are trained to listen to your needs and evaluate your existing landscape to design the most elegant landscape lighting possible within your budget, thus enhancing the natural beauty of your garden and highlighting the beauty of your home.
Installation:
Our installers will work off the agreed design and create a state of the art lighting system to match both your existing landscape and budget. The knowledge and know-how of our professional installers will leave your new or existing landscape with an untouched finish with the extended beauty of new lighting.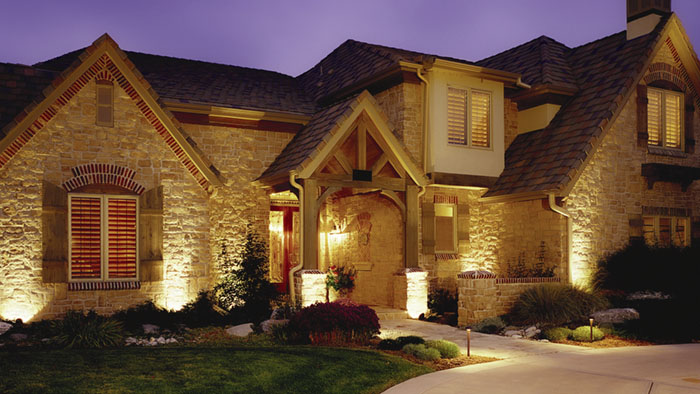 Lighting Services Include:
Path, Spot and Area Lighting
Shadowing and Silhouetting
Architectural and Plant Accenting
Up or Down Lighting
Grazing and Moon Lighting
Safety and Security Illumination
Call or email us for more details.
OUR MISSION:
To enhance the appearance of our customers' property by providing quality service, technical expertise, and quick response.
We take pride in the reliability of our professional staff and our ability to create excellence.